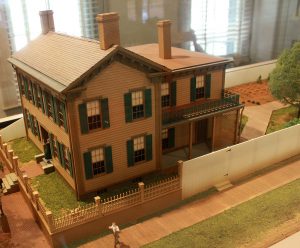 Home remodeling is something that needs to be done every so often if you plan to live in a house for a long time or if you move into an old house. Bathrooms and kitchens don't last forever and changes in family size may mean you have to make changes to your home to match your family's needs. This is a task that has to be thought about and done properly or else it could turn out wrong. It is also important, if your home is an older one, that you consider whether there may be any asbestos present and if so, that you take the correct steps to minimize risk to the occupants and anyone else.
Plan
You may know the saying, "to fail to prepare is to prepare to fail" and nowhere is this more true than in home remodeling. You need to know how to plan properly, whether you are going to do the work yourself or bring someone in to do some or all of it. If you do not plan, then you may end up with a project on your hands that you cannot finish. It can cost a lot more money if you make a mistake to fix that mistake by hiring someone than if you were to just have someone work on this that was an expert in the first place. Think about what you are going to do to get to the end result that you are looking for, and make sure you write down every step that you need to take before you take it.
Hiring
Make sure that if you do hire someone, that they have three years experience or more if possible. You do not want to just hire someone random that does general contracting and just got started in the field. You need to make sure that you do some research on everyone that you are going to hire to see if they have done past work that people were happy with. You can generally find out more about a contractor or a company if you look their name up online and try to find reviews about them. Sometimes a friend will have used someone they were happy with but make sure that it was for the same kind of work.
Contract
Whether you use a legal contract or not, when you agree work with someone for a price, you are setting up a contract with them, so you need to put together something that makes sense to both of you and that is enforceable. You do not want to go into this without a contract because then if they don't do the work properly you have no legal recourse. You are going to want to make note of the dates when the work will be done, and when it should start. You also need to make sure you make note of everything that you are going to have done. Otherwise, you may as well hire an attorney right now because something could go wrong if there isn't anything in writing and you wouldn't have any recourse. Any contractor worth having is going to provide you with a quote or estimate, with details of all the work to be done that has been agreed between you. There may also be unexpected work that cannot be quoted for before the job starts (maybe somethiing hidden) but make sure that a limit is put on any extra that can be charged, to avoid nasty surprises when the final bill arrives.
Store Your Valuables
Make sure that when someone is remodeling your home, that you put away your valuables. You do not want your house to be set up the way it is right now if you want someone to come in and help you remodel. For instance, a vase that is very expensive and sitting on a table around the work site could get knocked off the table and broken. You are better off putting everything in a room and locking it up if possible so that you don't have to worry about it going missing or other problems with it.
Get The Tools
If you are going to do the remodeling yourself, you will need the correct tools and protective equipment, whether that is breathing masks, gloves, hard helmets or eye protection. You may be able to hire the tools you need and if so, the supplier should be able to advise you on safety and protective equipment.
Can You Do It?
Home remodeling is something that you have to take seriously. There are a lot of factors at play here and you need to make sure that you get help if you're not comfortable with dealing with all of this alone. Anyone can remodel a home whether they have to hire someone or do it themselves and sometimes, the planning is almost the best part, except for actually moving into your remodeled home.